RIDEMN1 – 7 Day Tour
Registration Opens February 1st and Closes When Full or June 1st whichever occurs first. Please contact us at Ridemn1@gmail.com or phone (218)678-2194 with any questions.
OUR CAUSE
Almost everyone's life is touched by cancer in one way or another. Great strides have been and are being made in combating these diseases. It is the objective of RideMN1 to carry this positive message across Minnesota to provide support and hope. We conduct an annual bicycle ride across Minnesota to convey this message by providing a healthy fundraising event that is geared to the participants while involving all communities.
RideMN1 Inc. is a federally recognized 501(c)3 Non-Profit Corporation. We accept donations and our selected benefactor is the National Cancer Institute – the largest funder of cancer research in the world.
2022 Awareness & Fundraising Ride
Our Ride will begin in Pipestone beginning Sunday September 11th and end in Superior on Saturday September 17th. Our Route will cover 327 miles with 7 days of Riding. RideMN1 provides all meals and camping (with showers) as well as gear transport, SAG Support, marked Routes and Daily Maps.
We need you to help us in spreading the news – We are winning, we are biking to end cancer. Join us for a tour you will not forget!
The following Alex Elle quote exemplifies our mission – "Surround yourself with people who add value to your life. Who challenges you to be greater than you were yesterday. Who sprinkle magic into your existence, just like you do to theirs. Life isn't meant to be done alone. Find your tribe, and journey freely and loyally together."
RideMN1 Is A Different Bike Tour
Looking for something different and unique – you have found us!
RideMN1 is the ONLY bike tour that crosses Minnesota, no circles for us – we are on a mission!
RideMN1 is a non profit that does NOT require fundraising – We are an Awareness Organization.
RideMN1 provides ALL meals and hot showers – we are ALL Inclusive.
We ARE different – You will know everyone's name, You will become a member of 'Our Tribe', You will be a Messenger – We are Winning, and We Will Not Stop! "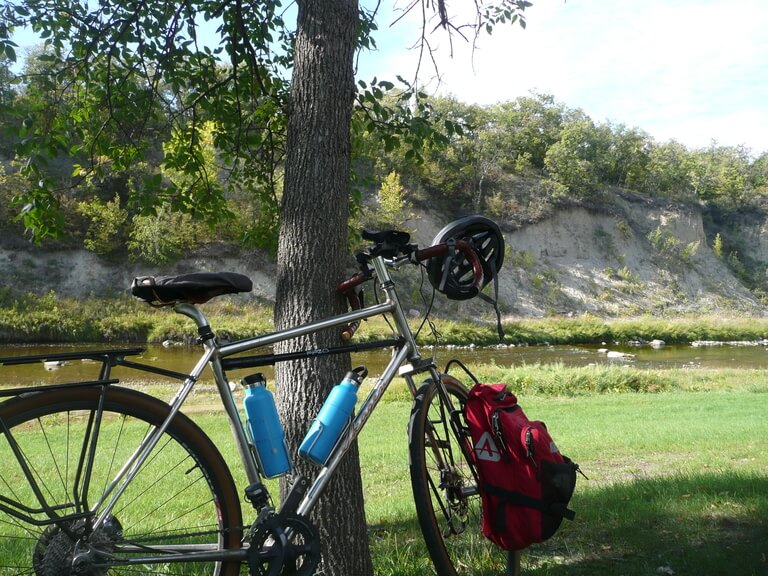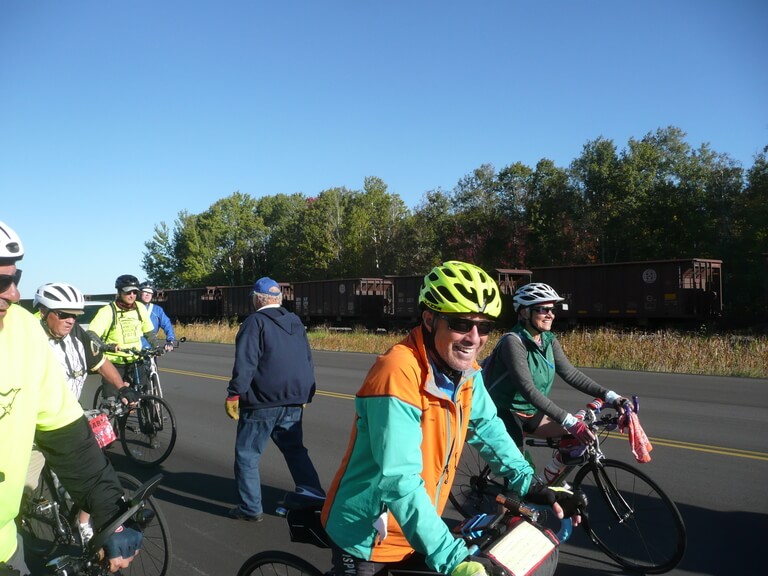 Ways to Participate
You can participate in several different ways. Our Ride is designed for the complete State Crossing but we have optional daily participation- beginning with the opening Sunday Ride from Pipestone to Russell (Camden State Park) – 36 miles.
Also, individual Riders and Guests may join us for any part of our journey – Please use our "Ala Cart /Daily Rate" form participation options